2016 Athletic Trainer of the Year: Scott Tucker
The California Community College Athletic Trainers Association is proud to announce the 2016 Athletic Trainer of the year is Scott Tucker from Cypress College.  Last spring he was involved in a lifesaving event when his head softball coach had a heart attack after their super-regional game.  Scott was present and due to his quick actions the coach has recovered and back to coaching.  Scott will be honored at the CCCAA "Honoring our Own" luncheon on Thursday March 31st at the Ontario Double Tree.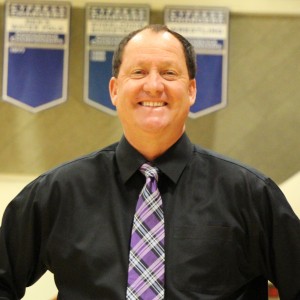 Scott Tucker is currently in his 31st year as the Head Athletic Trainer for Cypress College.  Scott is the sole Certified athletic Trainer and works will all 14 sports programs at Cypress College.  Scott also serves as a Preceptor for Chapman University and California State University, Long Beach.  Scott feels that he was born to teach, therefore, student success is very important to him.