2023 Hall of Fame Inductees: Jeff Roberts and Andy Paulin
Congratulations to this year's CCCATA Hall of Fame inductees for 2023: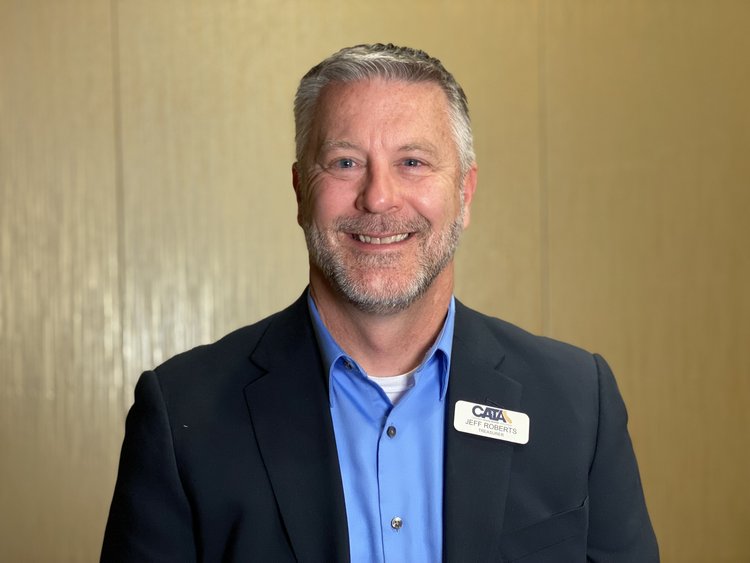 Jeff Roberts from Ohlone College
Jeff Roberts is currently the Head Athletic Trainer/Professor of Kinesiology at Ohlone College, a position he has held since 2008. During his time at Ohlone, Jeff has been able to provide high quality health care to thousands of Renegade student-athletes and mentorship for at least 40 students interested in becoming an athletic trainer, in addition to the hundreds of students impacted during time in his previous roles. Additionally, he has served on various shared governance committees at Ohlone, including being the Faculty Senate President and Co-Chair of College Council, and was named Faculty Member of the Year in 2016.
As a member of the CCCATA, Jeff has been the Coast Conference Representative (2010-2020), Women's Basketball Sport Representative (2012-2015), and is currently the Baseball Sport Representative (2017-present). Mr. Roberts' continued desire to serve and enhance the profession led him to become involved in the California Athletic Trainers' Association in 2012, first as a regional director (2012-2019), later as the treasurer (2019-2023), and he continues to assist with ongoing legislative efforts. His contributions at the State level have been invaluable for the California community college athletic trainer due to his understanding, support of, and advocacy on behalf of the CCCATA.
He received his Bachelor of Science in Exercise Science/Athletic Training from the University of Iowa (1991), a Master of Science in Exercise and Sport Science/Athletic Training from the University of Arizona (1993), and became BOC Certified in 1991. During his spare time, Mr. Roberts serves as a high school football official while also spending time traveling with his family and friends.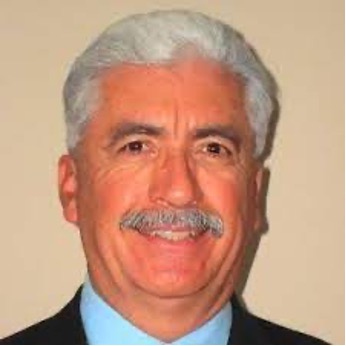 Andy Paulin from Mt. San Antonio College
Andy was the longtime Head Athletic Trainer at Mount San Antonio College (Mt. SAC) for 35 years (1983-2018). During his tenure at Mt. SAC, Andy served and mentored countless Certified Athletic Trainers, working all over the state, as well as nationally and internationally.
Born in Los Angeles and raised in Whittier, Calif., Andy graduated from Whittier H.S. and attended California State University, Fullerton, where he earned his Bachelor of Science degree in 1978. Working as the Head Athletic Trainer at Don Lugo HS in Chino (1978-1980), and CSU Bakersfield (1980-1983), Andy began his illustrious tenure at Mt. SAC in 1983 as the Head Athletic Trainer.
During his 35 years of service at Mt. SAC, Andy was provided with the opportunity to work at the 1984 Summer Olympic Games, providing care as the Athletic Training Coordinator for Judo. In addition to his duties at Mt. SAC, Andy found time to serve as the Head Athletic Trainer for football at Bell HS and South Hills HS, as well as serving on numerous USA Track and Field Teams (1986-2013). For countless years, Andy also led the medical coverage for the world largest track and field competition, the famous Mt. SAC Relays.
Though his professional service is impressive — having served on Board of Directors for the NATA, FWATA President, and CATA President — Andy is well known and beloved by many for the mentor roles he has selflessly taken on throughout his career. Andy has many awards from various organizations in athletic training. He received the CCCATA Athletic Trainer of the Year award in 2006.
His passion has always been, and continues to be, serving, educating, and mentoring new and upcoming Certified Athletic Trainers. Today, as a proud retired Certified Athletic Trainer, Andy continues to serve on various advisory boards for local ATEP and CTE programs, speaking on various topics to help improve our young professionals for the future. He has given so much to the profession of athletic training throughout his career.
Jeff and Andy will be honored at the CCCATA business meeting during the FWATA Convention in 2023!