Congratulations to this year's CCCATA Hall of Fame inductees for 2020: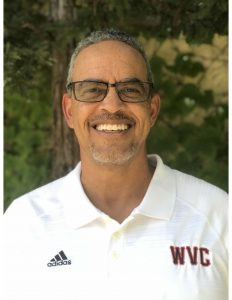 Paul Starks – West Valley College
Paul has been a certified athletic trainer at West Valley Community College since 1992.  He started as a part time assistant (1992-1996), then became full time in 1999 and has been serving as the head since 2004.  Paul also worked for a couple of years at Fritter & Schulz Physical Therapy as a physical therapy assistant (1994-1997).  Overall, he has been involved in the community college level for over 28 years.
Paul was a student at West Valley College and is a fine example of the quality of students that come from the community college.  He received his Associates degree and continued with his undergrad at Cal Poly, San Luis Obispo.  He worked as a part time athletic trainer at the community college and in the clinical setting and decided to work on his master's degree at San Jose State University which he completed in 1998.
Paul has been a member of the NATA since 1989 and joined the CCCATA in 1993 and has been a member ever since.  He has served on the FWATA Governmental Affairs Committee as chair, served as the North Regional Director for the CATA, and is a past recipient of the CCCATA Athletic Trainer of the Year award in 2009.
In addition to being a certified athletic trainer, Paul is a licensed physical therapist assistant and is certified as a Strength & Conditioning Specialist (CSCS) and Personal Trainer (NSCA-CPT).
Paul will celebrate his induction into the Hall of Fame with wife Rachel and their children Garrett, Sarah, and Aubrey.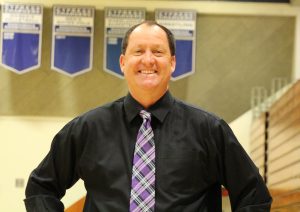 Scott Tucker – Cypress College
Scott Tucker has been the head athletic trainer at Cypress College for the past 35 years.  In fact, he has spent his entire career, beginning in 1985, to his anticipated retirement, in June of 2021 (fingers crossed), at Cypress College.  He is a holistic health care provider who is very proud to be embedded in the California Community College family.
Scott not only demonstrates a passion for patient care, but also exhibits a sincere love for education.  He was an adjunct instructor for approximately 26 years, providing instruction in the discipline of athletic training and AED/CPR/First Aid.
It is all about student-success with Scott. As a preceptor, he has taught and mentored athletic training students from Chapman University, Cal State Fullerton, and Cal State Long Beach.  Over the years, he has touched the lives of countless Cypress College students, which has produced over 25 certified athletic trainers, two physical therapists, two occupational therapists, and two physicians.  He was awarded preceptor of the year in 2014, from Chapman University, and the CCCATA Athletic Trainer of the year in 2016.
Scott has had the opportunity to experience many athletic successes with Cypress College.  As the athletic trainer, he played an important role in all of these accomplishments, which include: 64 Orange Empire conference championships and 19 state championship titles (and hopefully a few more before retirement).
When outside of the Cypress College campus, Scott also works for an entertainment company, and gives back to the community as a head coach for the Friday Night Lights youth football league in Los Alamitos/Seal Beach.
Scott is forever grateful for his amazing wife Jane and dog Baylor.
Paul and Scott will be honored next year at our CCCATA meeting during the FWATA Convention in 2021.